How does it all

works

?
Use your extra featured VipLine SIM card just as simple as your regular SIM card. Here's a breakdown of how to access any of the card's functions:
Call someone or answer someone else's call.
The call command reaches our automated servers through a secure USSD channel.
Our servers instantly substitute your voice, encrypt your number and secure your location.
Continue the call through a private, secure channel.
After the call has ended, your interlocutor is left with randomly generated number in his/her call log.
Technical documentation
Threat patterns in GSM system
In business, the use of mobile devices simplifies, accelerates and optimizes business processes. However, it must be understood that the more complex the device is, the more threats it is exposed. It will be ideal if you note that the list of threats listed here isn't complete. However, it contains a description of the basic methods for data leakage. The complete description of threat patterns can be found in the document "Mobile Security Reference Architecture," prepared by the United States Federal CIO Council and the United States Department of Homeland Security (May 2013). The descriptive information is simplified and is only intended to introduce procedures. More detailed information or technical specifications can be found on the Internet.
Technical documentation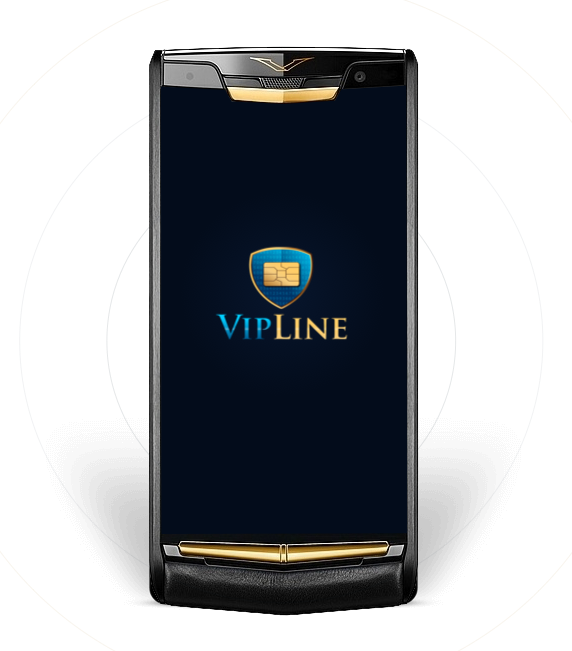 More than just a SIM card
Telephone number encryption
Don't want to share your telephone number to the people you call? VipLine's advanced encryption process helps to generate a random number each time you call. As soon as you make your phone call, the signal will reach our servers, so the number will be replaced and impossible to decipher. It will be encrypted through a secure USSD channel for the full control of your privacy.
Geolocation anonymity
The VipLine SIM card keeps your location private. Your telephony service provider will not know your physical location when you place your call. This means that your location data is safe. VipLine servers will encrypt your geolocation through a secure USSD channel. This is a very useful feature for activists, journalists and other users with privacy concerns.
Change your voice characteristics
If you are concerned about the emerging threat of voice identification, VipLine will protect you from this by substituting your voice to change your phonetic characteristics. This feature has on and off switch, so you can actively select when it is used. This helps to gain advantage for phone calls where the issue of voice identification exists.
No contacts
One of the challenges facing GSM providers is data protection and the issue of trust. We operate 100% trustworthy and reliable service – all our SIM cards are pre-paid, so there are no contracts whatsoever. This ensures that your information is kept private from us and therefore private from everybody else.