why choose
Vipline sim card
We respect our customers privacy needs, thus we've created one of the safest and easiest to use SIM card for your needs. Here are the qualities that set us apart from others.
Privacy
Our service is all about keeping your personality confidential. VipLine SIM cards are impossible to trace through voice recognition or billing records. We don't store our customers contact information, so you can have your full privacy at the palm of your hand.
Legality
The VipLine SIM card is absolutely legal around the world, so you won't have to feel bad about using it. Our service was established to protect user rights, not to support illegal actions. Everything that is done through the VipLine service remains under full responsibility.
Convenience
You don't have to do anything complex in order to ensure your safety. Simply start a call like with any other SIM card. No additional actions required. Enter the world with free communication and unlimited possibilities.
Encryption
We use a range of encryption methods on our numerous, location independent servers to keep you and your identity safe. No billing records, no location sharing, no traceable numbers or visible IMEI/IMSI. Our military grade double-data encryption is used to code all of your calls and messages.
Thousands of private users. Most secure card on the market today.
In our business reputation is everything. Our service is entirely based on mutual trust, therefore our experienced team work around the clock to keep everything in check. It is important to mention that unlike regular GSM providers we don't sign any contracts or ask for personal data. This way we ensure that none of our clients personal information will be passed to third parties. All of our SIM cards are pre-paid which means that we receive mobile data in advance to ensure maximum safety for our clients. Keeping you private includes keeping you private from us as well.
GET YOUR PLAN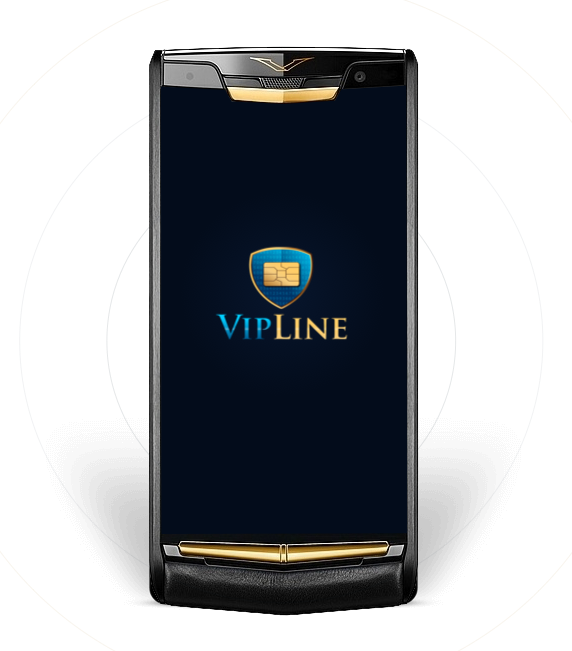 More than just a SIM card
Telephone number encryption
Don't want to share your telephone number to the people you call? VipLine's advanced encryption process helps to generate a random number each time you call. As soon as you make your phone call, the signal will reach our servers, so the number will be replaced and impossible to decipher. It will be encrypted through a secure USSD channel for the full control of your privacy.
Geolocation anonymity
The VipLine SIM card keeps your location private. Your telephony service provider will not know your physical location when you place your call. This means that your location data is safe. VipLine servers will encrypt your geolocation through a secure USSD channel. This is a very useful feature for activists, journalists and other users with privacy concerns.
Change your voice characteristics
If you are concerned about the emerging threat of voice identification, VipLine will protect you from this by substituting your voice to change your phonetic characteristics. This feature has on and off switch, so you can actively select when it is used. This helps to gain advantage for phone calls where the issue of voice identification exists.
No contacts
One of the challenges facing GSM providers is data protection and the issue of trust. We operate 100% trustworthy and reliable service – all our SIM cards are pre-paid, so there are no contracts whatsoever. This ensures that your information is kept private from us and therefore private from everybody else.