The #1 Encrypted Sim Card
You Can Trust

We provide one of the safest, most reliable, and easiest to use SIM cards to give you private mobile and internet service wherever you go.
Privacy
With VipLine, you can access data or the internet privately from anywhere in the world. This is because we don't store our customers' contact information and VipLine SIM cards are impossible to trace through voice recognition or billing records.
Legality
The VipLine SIM card is completely legal to use anywhere in the world, as our service was established to protect user rights, not to support illegal actions. Everything that is done through the VipLine service remains under full responsibility.

Convenience
After popping in your VipLine SIM card, using it is as easy as any other SIM card; just navigate to your dial screen and start calling like you normally would. You also don't have to worry about running up your bill thanks to unlimited, location-independent calling.
Encryption
This is where the VipLine SIM card really shines. Using a range of military-grade encryption methods on our numerous, location independent servers, we keep your identity, billings, location, number, calls, messages, and IMEI/IMSI completely private.
VipLine's Mission
Our top priority is keeping your personal information safe, no matter where you go.
Too many GSM providers ask you to sign contracts or to provide personal data. Making matters worse, these providers then compromise your data even further by passing it on to third parties.
This is exactly why we don't require you to sign any contracts or ask for any personal data, allowing your personal information to stay as safe and private as possible. Plus, all of our SIM cards are pre-paid which means that we receive mobile data in advance to ensure maximum safety for our clients.
After all, ultimate privacy means keeping you private from us as well.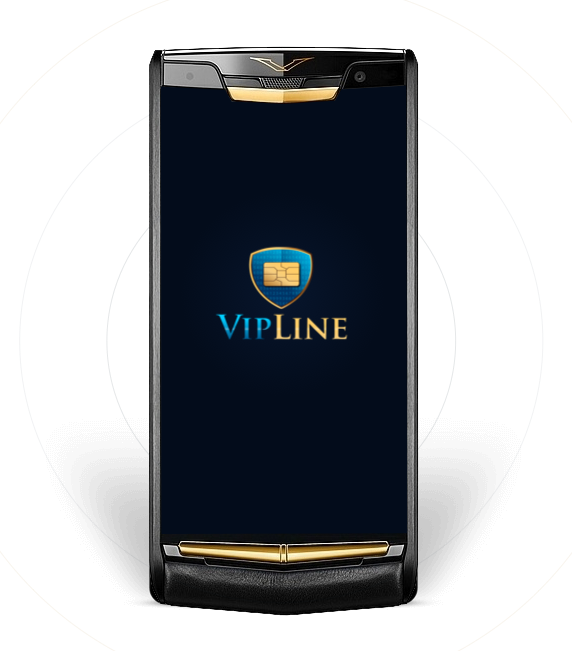 What You Get With Your VipLine Plan
Telephone number encryption
When you place a call using a VipLine SIM card, your telephone number remains hidden. This is thanks to your calls first reaching VipLine's servers before reaching whoever you're calling. These servers then replace your number with a random one for maximum encryption.
Geolocation anonymity
Usually, when you make a call, your service provider will record your physical location at the time of the call. This isn't the case with a VipLine SIM card, which keeps your location private by encrypting your geolocation through a secure USSD channel.
Change your voice characteristics
VipLine works to protect you from voice identification by changing your phonetic characteristics. This feature is optional and can easily be turned on and off, but it can be particularly useful for those worried about being identified by their voice through phone calls.
No contacts
Contracts require information–something VipLine works hard to hide for you. This is why we don't require contracts to use our service. All of our SIM cards are pre-paid so that your information is kept private from other people (and us).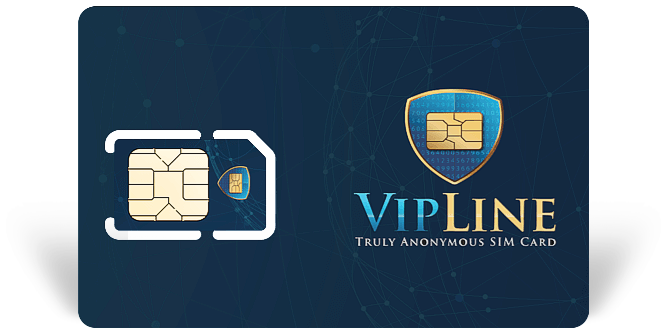 Ready To Experience Privacy Like Never Before?
Join thousands of other private users already benefiting from the most secure SIM Card available.
Get Your VipLine Plan Now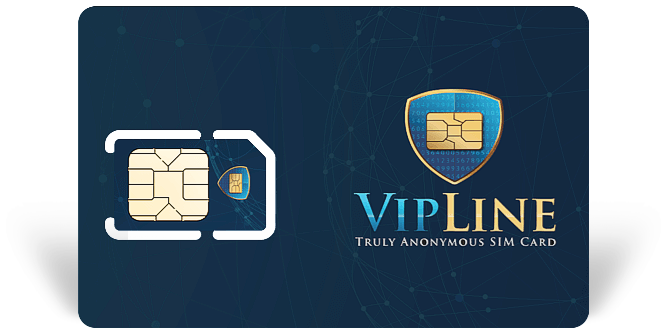 Ready To Experience Privacy Like Never Before?
Join thousands of other private users already benefiting from the most secure SIM Card available.
Get Your VipLine Plan Now